Regular price
$4.99
Sale price
$2.99
Unit price
per
Sale
Sales Ended
View full details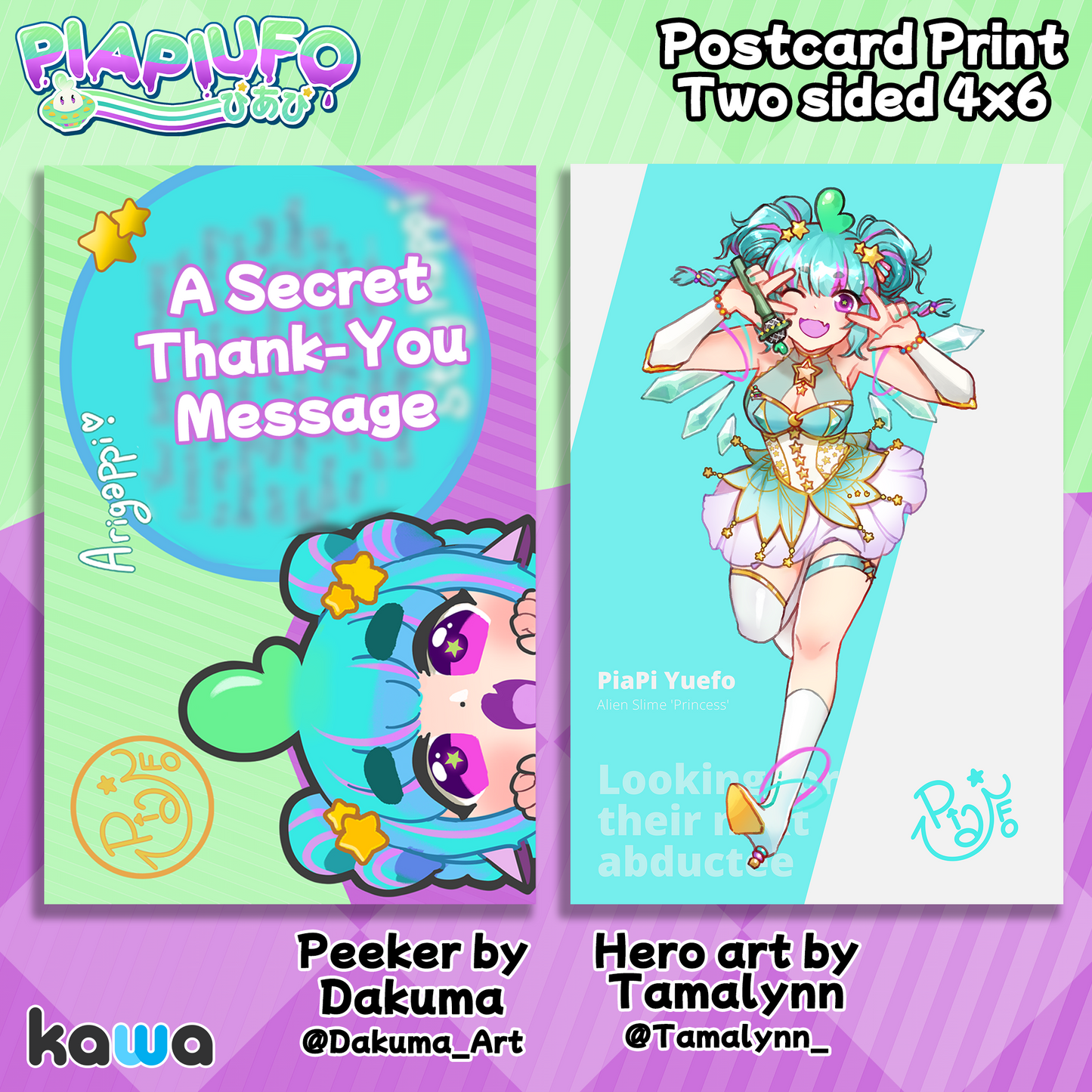 Item Description
One 4"x6" postcard print, double-sided.
Featuring not just one, but two adorable illustrations of slime alien princess, PiaPi UFO! As if that wasn't enough, the idol herself has graced us with a SECRET MESSAGE! Po Po Po Po~!
Yes, that's right, straight from space, a postcard from Pia herself! You could read it! Cherish it! Put it in your safety deposit box! Tell your friends and loved ones about it! Be the envy of the town! Send it to a friend and develop a aching sense of loss as it sets in that you have been separated from a priceless memento! Reflect on your sins. Cry! Cry again! Buy a second postcard to fill the hole in your heart!

Art by Dakuma and Tamalynn.
@Dakuma_Art
@Tamalynn_