Huni Ryukin - Pair of Buttons
Regular price
Sale price
$5.00
Unit price
per
Sale
Sold out
View full details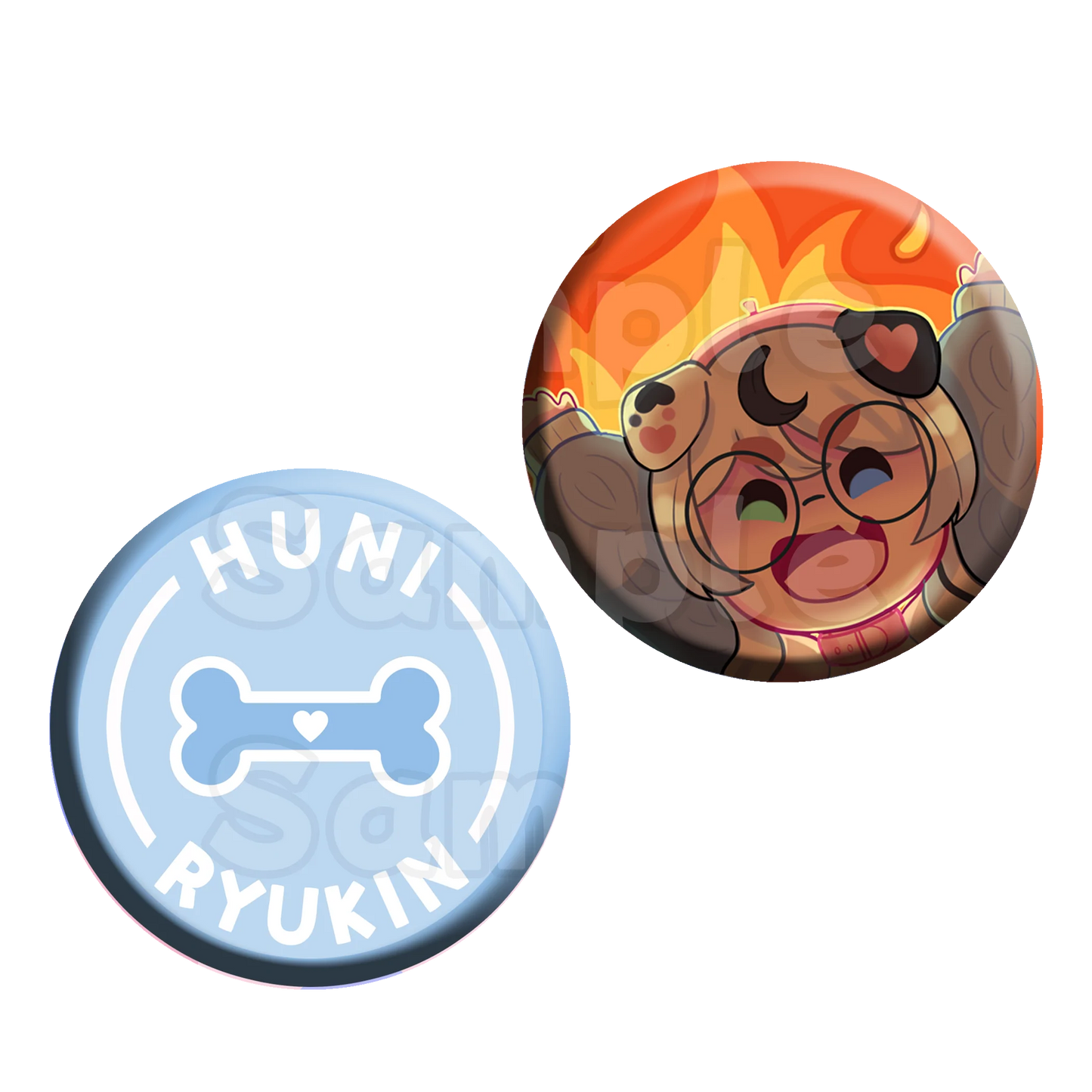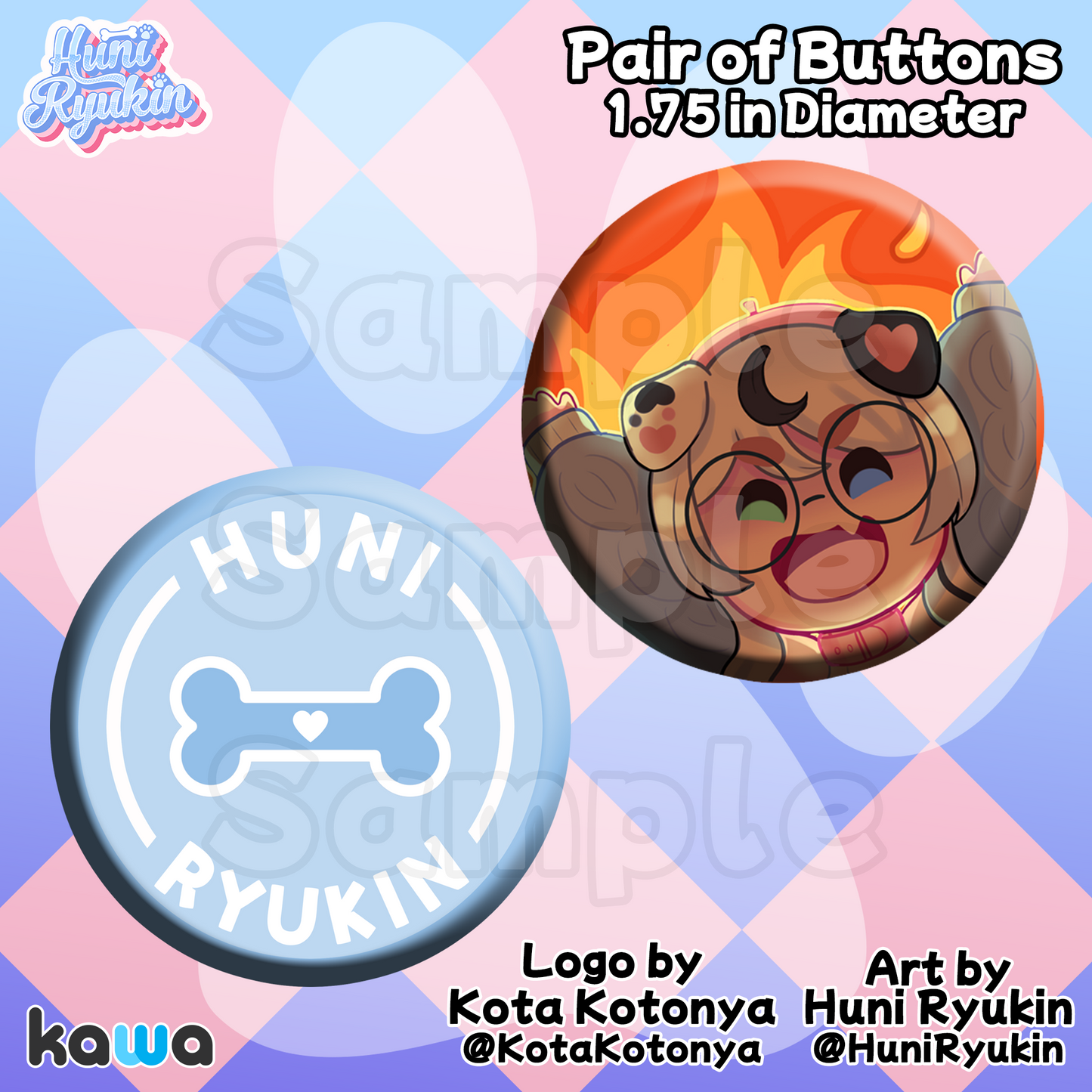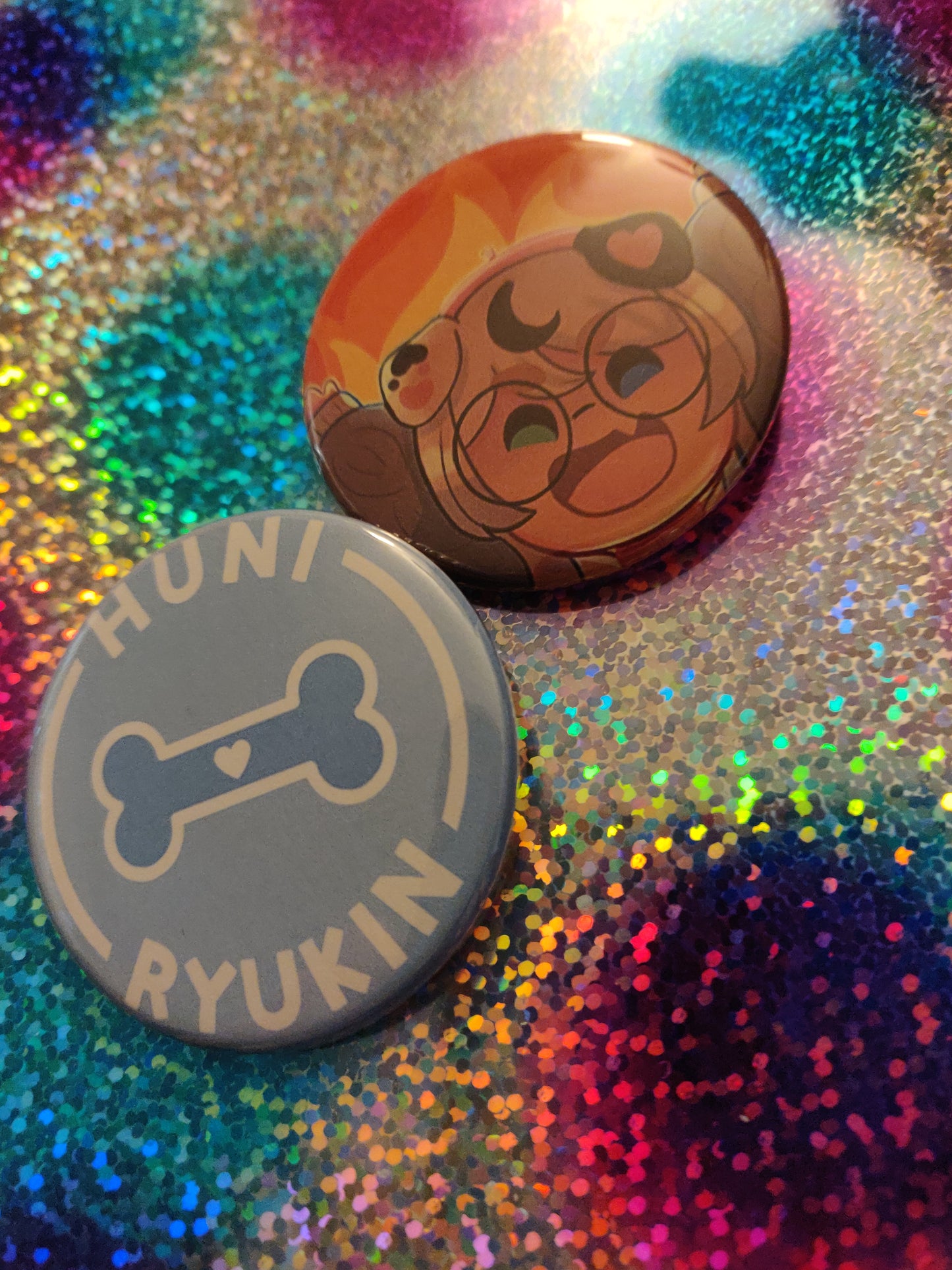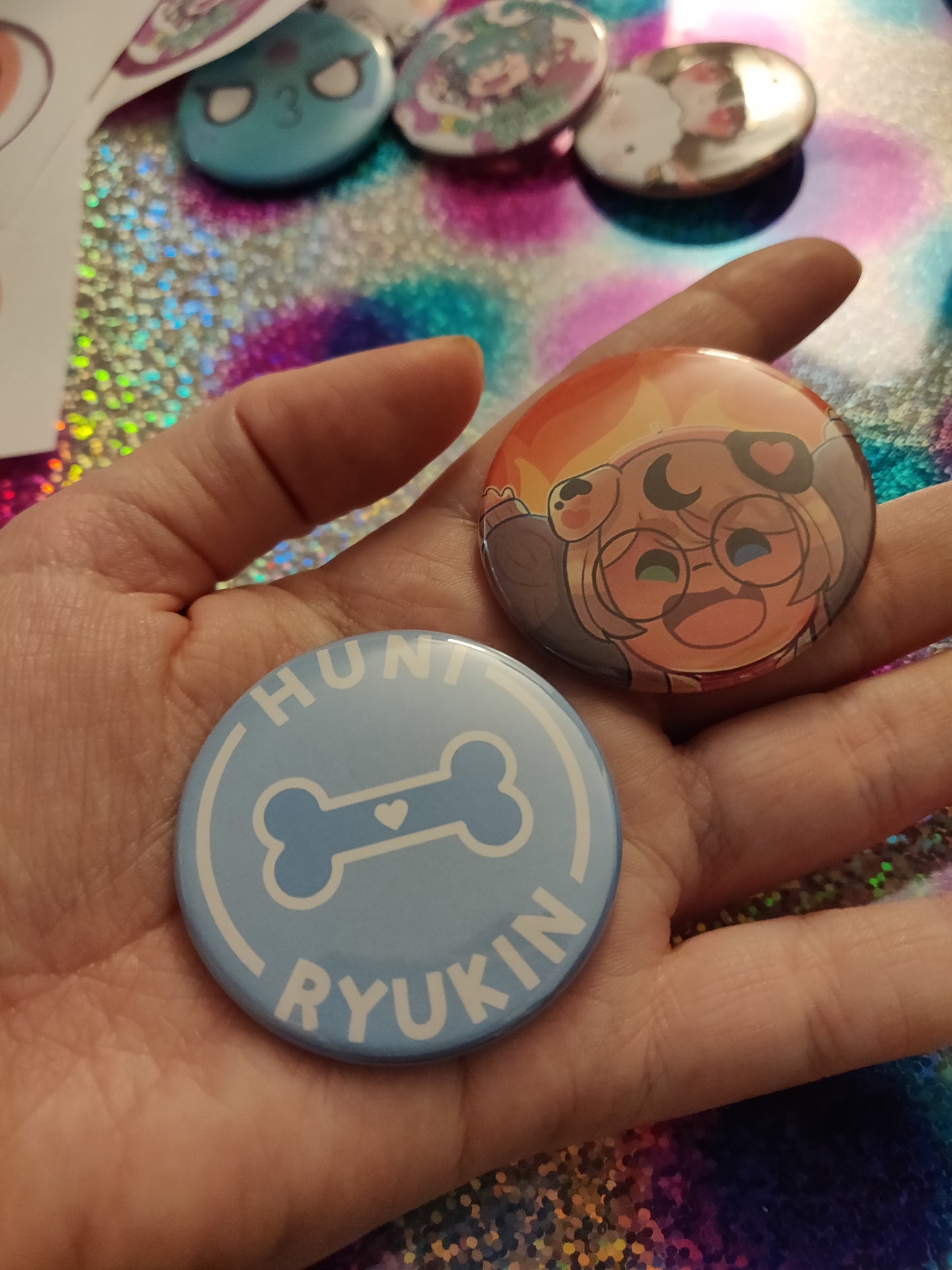 Item Description
A set of two 1.75" pinback buttons.
Buttons! Those things that dogs bite a lot and collect. Except bigger and metal and pointy, so you should keep them away from your dogs unless that dog is Huni herself in which case you should wear it proudly!
One of them is an emotional support patch! The other is the flaming chaos within Huni's mind, a snapshot into the utter insanity that makes up this dog-shaped avatar of destruction.
Put them on your backpack!
Art by by Kota Kotonya and Huni Ryukin.
@KotaKotonya
@HuniRyukin